Post by doc71 on Jan 17, 2018 11:51:48 GMT -6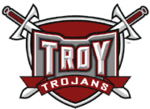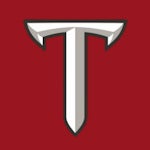 I think RB will be fine .. all the name mentioned above. Agree, if Henderson can stay on field... next level talent.
Defense: All the LBs were inexperienced last year ... now all are coming back!! DBs will be talented ... and think there's some young depth. Biggest ?? is interior line. If we can sign the Choloh kid ... I think he and Pierce play this year. Also, I think Robinson redshirted ... he's a hoss! I predict Lucky has a breakout year ... he and Bridges we terrorize QBs!!
Can't wait until Spring to see how it all works our!
Don't forget Hunter Reese 1st Team All SBC at bandit.
BANDIT: Hunter Reese / Zo Bridges / Terrance Corbett
DT: Trevon Sanders / Michael Robinson / Will Choloh
DT: Marcus Webb / Travis Sailo / Bryan Slater or Jarvis Bryant
DE: Kelvin Lucky / Rasool Clemons / John Hines / Jarvis Hayes
There's some serious talent and depth at DE/BAN. We have options at DT/NT and we have one of the best DT coaches in America. Believe that. With all the LBs we have coming back, we could be even better in the front 7 this year. Hard to improve nationally on 2nd in rush defense, 2nd in tackles for loss, and 7th in sacks, but I think we have the capability to do so. Will Choloh can play right away if we sign him. My biggest worry, as is in most years, is depth in the secondary. We have outstanding corners, but who is going to step up behind them, and what of the spear position and the safety position left by Weatherspoon? Monday Night Football has been a boone this year as far as depth goes, and I think that will pay dividends this coming year.
Agreed! Took a minute to scroll through the roster ... lots of good Young (Fresh to Jr) at those LB/Ban/DE positions! I think opposing QBs will have a hard time staying on their feet! Lost 3 really good inside players ... but good depth there. Thinking of DB ... I think they expect at least a couple of the Freshmen to play right away. Also, didn't Eaford work some at DB as well?? Just really impressed with the kids the staff have brought in the last few years!