Post by troystet on Apr 16, 2017 18:22:21 GMT -6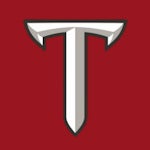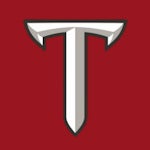 You didn't make an "observation" you tauted an opinion that men with BASEBALL backgrounds are better prepared to coach woman's college softball. That the "fundamentals" were the same therefore leaving an impression that a man with a baseball background is better suited. THAT friend, is what you wrote. Then went on to tell about your prowess as a U16 Travel Coach, as if that gave you "expertise" in fast pitch softball.
I'm not a softball God, not a recruiting God, not a former college football player with lots of contacts in and around all the athletic programs and high school programs, friends with a sports agent, never coached a U16 girls Softball team, none of that is on my resume.
Get on me if you want, don't care. But you will not twist where the conversation came from and what you said, read it above!
BTW, 48 College coaches have won 900+ games in their career, 28 happen to be women!
As usual you don't read anything I said. You are like the rest of the clique on this board.
Yes or no answer to what I stated?
Alabama, TN, Auburn, FL, ULL, Arizona do they have male coaches with baseball backgrounds? I also said there were good female coaches but currently most of the top level programs which I mentioned have male coaches. If you wish to disprove thst these programs don't have male coaches, please do.
I never stated I had any prowess as a coach, I stated "I had coached". My mention of 16U with my daughter I didn't coach, I said "Her coaches had played college baseball" and we won championships with them. I also stated the vast majority of the travel organizations had male head coaches "Fact" read and not assume. And please show where I mentioned "Friend" in the softball thread? I mentioned a friend of mine who is a "baseball agent" defending the Troy baseball staff and how hard it is to find pitching. So please if you want to critique me like most everyone else, please state correctly what I said. I really don't wish to post for this very reason but I will defend myself when someone states stuff that I never said. You can assume or interpret what I said but don't state I said something that I didn't. That is all